Novità
Caratteristiche e vantaggi del nuovo proiettore Sea Hawk LED
04 March 2016 in News
The popular Sea Hawk range of LED floodlights offers unmatched efficiency, durability and reliability.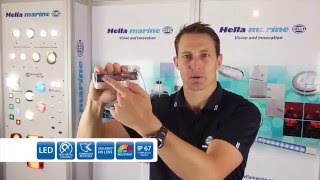 play video

Caratteristiche e vantaggi del proiettore Sea Hawk LED
Queste lampade sono realizzate utilizzando le più recenti tecnologie a LED e materiali ultra resistenti, come le lenti Grimalid che sono eccezionalmente resistenti all'ingiallimento, all'abrasione, agli agenti atmosferici, all'ambiente salino e ai raggi UV.
I materiali non corrosivi come quello dell'alloggiamento in ceramica polimerica termicanente conduttiva hanno dimostrato di essere estremamente resistenti alla ruggine e al deterioramento, anche dopo lunga esposizione all'ambiente salino.
Per consultare la gamma di proiettori Sea Hawk LED CLICCA QUI.
Share: